Overview
Canon's newest "L" series lens is its first mid-telephoto macro lens to include Canon's sophisticated Image Stabilization. With the highest quality optics available, combined with near-silent Ultrasonic focusing and life-size close-up capabilities without an adapter, the EF 100mm f/2.8L Macro IS USM is simply unrivalled.
This is the first lens on the market to incorporate Canon's new Hybrid Image Stabilization Technology. Hybrid IS effectively compensates for both angular and shift camera shake during close-up shooting. The lens was developed to expand users' photographing range and allow a wider range of users to easily enjoy macro photography.
Shift and Shake
Shift-based shake occurs when a camera moves parallel to the image sensor scene, this is significantly more pronounced in macro photography. Usually macro photography requires a steady tripod, however the new Hybrid IS helps to eliminate angular and shift camera shake. This gives you more flexibility to eliminate natural camera shake and to respond to your subject if it moves or changes position, ensuring crisp images when shooting macro subjects.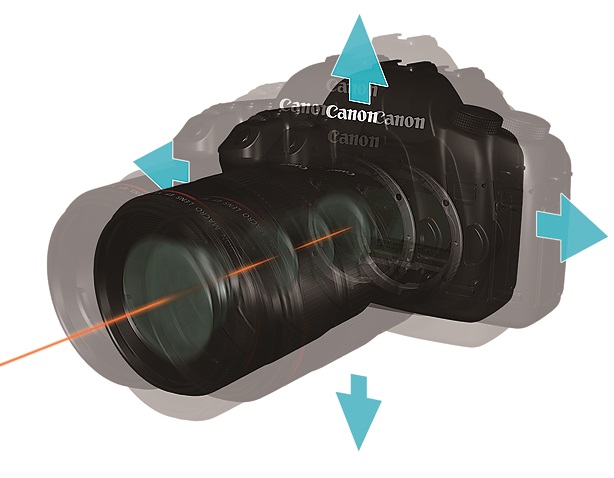 Swift, silent response for great results
When the slightest disturbance can ruin a perfectly prepared live shot, the superb speed and silent autofocus of the USM motor paired with the 100mm focal length ensures you achieve the best results, whilst having enough distance so as not startle your subject. Use the built-in focus limiter switch to further increase the AF acquisition speed by limiting the focus within a specific distance range.
L-series build quality
Part of the prestigious range of L-series lenses, the EF 100mm f/2.8L Macro IS USM is engineered from the highest quality materials and is weather sealed to make it robust enough for shooting in all conditions.
This lens is a great option for portraits because of the Ultra-Low Dispersion (UD) lens element that removes chromatic aberration and the exceptional bokeh produced by 9-blade circular aperture combined with f/2.8.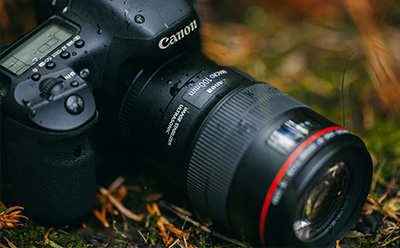 Beautiful portraits in crystal clear detail
The EF 100mm f/2.8L Macro IS USM is everything you'd expect from a prime lens. Its excellent optical quality and superior delivery of ultra-fine detail is great for when your portraits need emphasis on facial features.
The perfect perspective
The 100mm focal length is perfect for portraits, enabling flattering close-ups without distorting facial features. The Hybrid Image Stabilization allows shooting of beautiful images, handheld in low light.
Don't be distracted from the detail
The f2.8 aperture allows for a shallow depth of field, creating the impression of distance. This helps separate the subject from the background and draw the eye to focus on the detail you want.