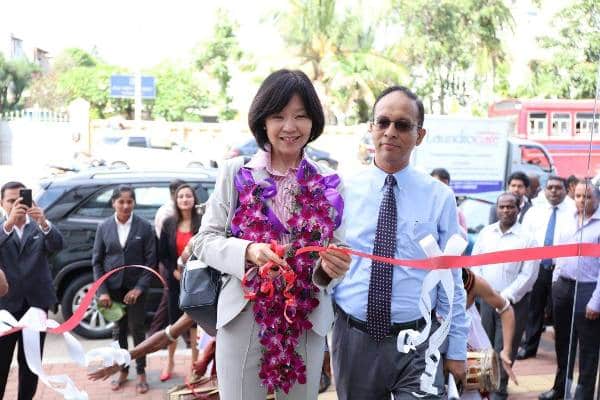 Since its inception Metropolitan has contributed to many major projects of national significance, including communication solutions for the Defence Forces. Most recently, the group successfully implemented the new smart card driving licenses offered by the RMV, and the city surveillance project initiated by Sri Lanka Police, in two showcase public-private partnerships.
The Metropolitan Group today has a wide range of products and services in imaging, IT, telecommunications, and engineering, infrastructure, power and energy and office interiors. The group also markets and supports consumer products such as cameras, desktops and laptops, mobile phones and lighting.
A family-owned business, Metropolitan's core objective is to provide excellence in customer service, bound by a common set of values, linked across the entire organization
Metropolitan PhotoHub officially reopens Canon Image Square V2, Canon Studio and the Canon Imaging Academy, the first of its kind in Sri Lanka. The experience centre is a uniquely designed store where customers can interact with the latest Canon technology in a specially created studio and backdrop set. The brand new concept store was inspiringly created to provide customers and photo lovers with professional and a personalized experience with Canon's full range of imaging products. It showcases an exciting collection of concepts and technologies that will fundamentally change the way to capture, store and share images.
"We are very excited to relaunch Image Square V2 retail store in Sri Lanka. This store is designed to give consumers the opportunity to experience first-hand the latest in Canon technology and bring them deeper into the Canon experience by providing a platform for learning and exploration." said Ms. Gunji Noriko President and CEO of Canon Singapore Private Ltd, who was present at the opening ceremony.
The interactive digital imaging space offers the complete range of photography and home printing solutions, Canon's most sought after products from entry, mid as well as the high level DSLR's in the EOS range, and attractive new compact cameras in Power Shot and the exciting IXUS range. The store also showcases the all new Remix in photographic technology, a modernized version of the DSLR in a slim and light weight body, the EOS mirrorless series. Along with excellent photography and photo printing solutions, it also provides other photography accessories such as tripods, camera bags, memory cards, dry cabinets etc.
"As Canon's sole distributor for Sri Lanka over the last few decades we are pleased to be a key driver of the growth of the photo imaging industry in Sri Lanka. We have leveraged our knowledge and expertise to push the boundaries of imaging by transforming our consumer business to respond to our customers' needs, focusing on creating new digital consumer services alongside our renowned imaging hardware" said Mr. Taslim Rahaman, Managing Director Metropolitan PhotoHub.
Metropolitan PhotoHub Pvt Ltd is the sole authorized distributor for the full range of Canon cameras and accessories in Sri Lanka. All purchases at the concept store are assured a Metropolitan warranty and staff with expert knowledge are on hand to guide each customer through each product.